Regular price
MSRP:
$190.00
Sale price
$95.00
You save 50% Off MSRP!
Unit price
per
Sale
CHOOSE COLOR AND SIZE
View full details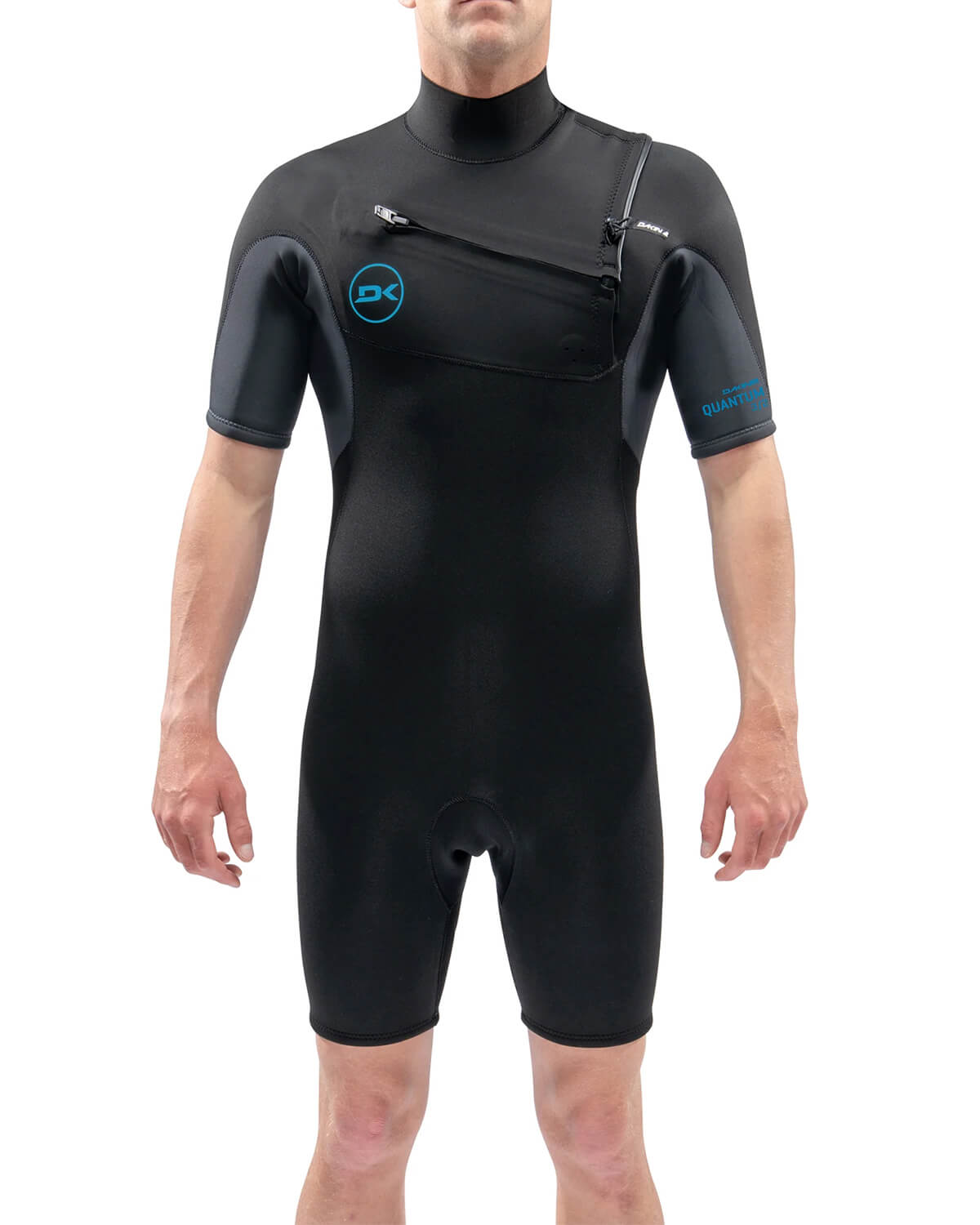 Description
3/2mm Men's Dakine Quantum C/Z Shorty
*BASED ON CUSTOMER FEEDBACK AND IN-HOUSE TESTING, WE RECOMMEND GOING ONE SIZE UP.*
Specs
Water Temp Rating *
62 Degrees & Up
Neoprene Type
100% Stretch
Seam Construction
Flatlock
Zipper Style
Chest Zipper
* Water temperature ratings are only a guide and are very subjective. If you are cold, get out of the water and seek warmth.
Reviews
Q&A
Size Chart
Dakine Standard Size Chart:
***WW TIP: BASED ON CUSTOMER FEEDBACK AND IN-HOUSE TESTING, WE RECOMMEND GOING ONE SIZE UP.***
| Size | Height | Weight (lb) | Chest (in) | Waist (in) |
| --- | --- | --- | --- | --- |
| XS | 5'6" - 5'8" | 125 - 140 | 34 - 36 | 26- 27 |
| S | 5'7" - 5"9" | 135 - 155 | 36 - 38 | 27 - 29 |
| ST | 5'9" - 5'11" | 135 - 155 | 36 - 38 | 27 - 29 |
| MS | 5'7" - 5"9" | 150 - 170 | 38 - 40 | 30 - 32 |
| M | 5'9" - 5'11" | 150 - 170 | 38 - 40 | 30 - 32 |
| MT | 5'11" - 6'1" | 150 - 170 | 38 - 40 | 30 - 32 |
| LS | 5'9" - 5'11" | 170 - 190 | 40 - 42 | 32 - 34 |
| L | 5'11" - 6'1" | 170 - 190 | 40 - 42 | 32 - 34 |
| LT | 6'0" - 6'2" | 170 - 190 | 40 - 42 | 32 - 34 |
| XLS | 5'11" - 6'1" | 190 - 210 | 42 - 44 | 34 - 36 |
| XL | 6'0" - 6'2" | 190 - 210 | 42 - 44 | 34 - 36 |
| XLT | 6'2" - 6'4" | 190 - 210 | 42 - 44 | 34 - 36 |
| 2XLS | 5'11" - 6'1" | 210 - 230 | 44 - 46 | 36 - 38 |
| 2XL | 6'0" - 6'2" | 210 - 230 | 44 - 46 | 36 - 38 |